About Our Company
---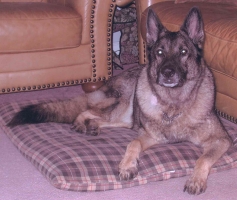 Like many American families, we owned a pet. He was a loveable German Shepard named Hans. Hans was the perfect pet that protected our family and loved our children. Unfortunately, like many pets today, Hans died of cancer at a young age. Our family was devastated.
Following months of grief came guilt. The question that continued to hang over us was simple yet powerful. Could we have done something to prevent Hans' illness? After doing months of research on proper pet nutrition, we came to one conclusion. You are what you eat! That certainly applies to our pets as well. That's when we pledged to provide the best nutrition possible for our future pets. We knew it would take a commitment of time and dedication to prepare our pet's daily meals, but we also knew we were taking a huge step in promoting the health and well being of our animals.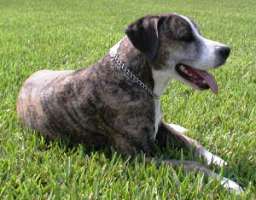 In 2005, following the devastating events of hurricanes Katrina and Wilma which left many pets homeless, we knew the time was right. So we adopted a 5-year old hound named Scout. Scout has brought back the joy we remember having when Hans was with us. With our pledge in mind, Scout dines daily on all natural whole foods specially prepared. He is strong with a slim profile, a shiny coat and has no fleas or ticks. We do not feed or apply any medications to him. He receives his routine annual check-up with a clean bill of health.
Update
It is with great sadness to announce that Scout pasted October 15th 2015. Scout was fourteen and a half, which equals over a hundred dog years. He will be greatly missed.