How do I prepare City Dog foods for my dog or cat?
---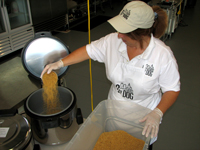 City Dog pet foods are made of raw products. Ultimately, raw portions are the best way to feed it to your pet. However, many pet owners prefer to slightly panfry each portion before serving. Either way, you still are providing your pet with top rate nutrition.
Our product comes frozen in sealed tube wrapping. The packing resembles that of breakfast sausage. We package our products like this to make it easy for you to prepare perfect portions for the week. SIMPLY allow the product to thaw SLIGHLTY, cut the desired portions and put the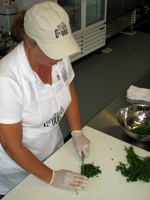 unused product in the freezer. Finish thawing the portion you wish to use, then serve. You can also lightly panfry each portion. Raw foods retain more nutritional value then processed or cooked foods, but no matter how you choose to serve it, you can feel good knowing your pet is receiving a wholesome and nutritious meal without hidden chemicals, additives or preservatives. We hope you enjoy our high quality products and we thank you for taking the City Dog Pledge!